Ach Na Sheen Guest House is located in Tipperary Town just of the main street on the (N24) Bansha road. We are a family operated guest house offering excellent quality bed and breakfast accommodation all year round. Our B&B is within 3 minutes walk from town centre where you will find local restaurants and pubs providing entertainment and great value.  Local amenities in tipperary town include a theatre and cinema complex, as well as a top of the range sports & leisure centre with an adjacent 25 metre pool. Golf can be arranged at any one of 3 championship courses nearby. Staying at our B&B in Tipperary town will give you the opportunity to explore a town steeped in history and excellent views of local countryside. We are 3miles from scenic Glen of Aherlow for hillwalkers and fishermen. Ach Na Sheen Guest House is open all year round to tourists and guests for B&B bed and breakfast accommodation and bookings can be made on our "Book Online " page or phone at any time.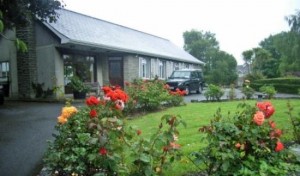 You've come a long way!
 Ach Na Sheen guest house is located in Tipperary town just off main street. We are a family run bed and breakfast offering quality accommodation all year round.